Today, Miami's Ultra Music Festival are kicking off their 21st edition. This epic EDM (Electronic Dance Music) event has grown from 10.000 visitors in 1999 to over 165.000. Let's get inspired and start riffing live on our favorite DJ software!
Example of how DJay works synchronized with Gestrument PRO.
Live jam with DJ Software
We couldn't help but putting together a little DJ preset for you to riff live on a few recent EDM hits. Below is more information on the rig we used, but why blend live generative music into a DJ Software setting?
Rock stars of today
Well, it's festivals like these with huge live audiences that make DJs the true rock stars of today. One trend is clear: The DJ has gone from picking and mixing pre-recorded music towards being a live musician.
Mini-quiz
Which of the following acts at Ultra Music Festival 2019 are listed as "DJ Headliners" vs. "Live Headliners"?
Adam Beyer, Alesso, Afrojack, Armin Van Buuren, Black Coffee, Carl Cox, Chain Smokers, David Guetta, Deadmau5, Dogblood, Eric Prydz, Galantis, Gigantic, Griz, Illesium, John Digweed, Loco Dice, Louis the Child, Maceo Plex, Marshmello, Martin Garrix, Martinez Brothers, Nghtmre, Rezz, Odesza, Richie Hawtin, Sasha, Slander, Sven Väth, Tale of Us, Test Pilot, Tiësto, Tom Morello, Zedd, Zed's Dead
Ok, you get the point: That line is getting blurred.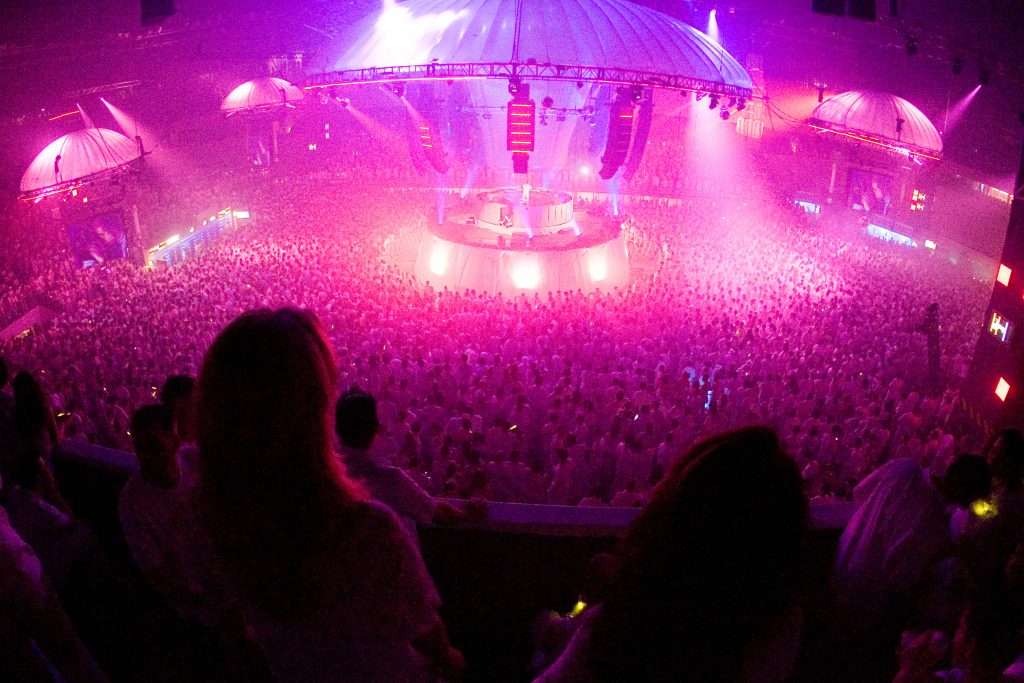 From Vinyl to DJ Software
Ever since Jimmy Savile claims to have become the first DJ to use twin turntables for continuous play already in 1947, we have seen DJ's perfect beat-mixing, key accurate mixing, scratching and sampling. Furthermore, modern DJ Software often has built in sequencer capabilities for live generation of beats and loops. Because of that, a DJ can now create new music live on stage.
State-of-the-art
Today, even artificial intelligence (AI) features, such as the "Autopilot" in the DJ app Pacemaker, can do a pretty decent job beat-mixing by detecting and adjusting BPM, cues and other parameters before crossfading its way automatically through a playlist from your favourite streaming service. Still, the DJ is more relevant than ever. Probably because it's not just about mixing anymore.
New ways of live musical expression
My guess is that the scene will continue to gravitate towards live EDM artists who combine new ways of live musical expression with traditional DJ techniques. I feel certain that some human form of "DJ" will live on to perform the music of tomorrow. Probably far beyond the point where our kids no longer understand what the term "Disc Jockey" is actually referring to. Most importantly, I think it comes down to that human creativity that is so hard to define, but so easy to appreciate once you hear it. As DJ's continue perfecting their loops, samples and improvisation capabilities, the lines between playback and live performance is likely to blur even further. What if even the fans could take part in an interactive music experience in real-time?
You want more?
Here's a list of 2019's top-10 EDM music festivals according to electronic-festivals.com
Amsterdam Dance Event, Netherlands
Tomorrowland, Belgium
Electric Daisy Carnival, Las Vegas
Creamfields, United Kingdom
Parookaville, Germany
Ultra Music Festival, Miami
Mysteryland, Netherlands
Airbeat One, Germany
Defqon1, Netherlands
World Club Dome, Germany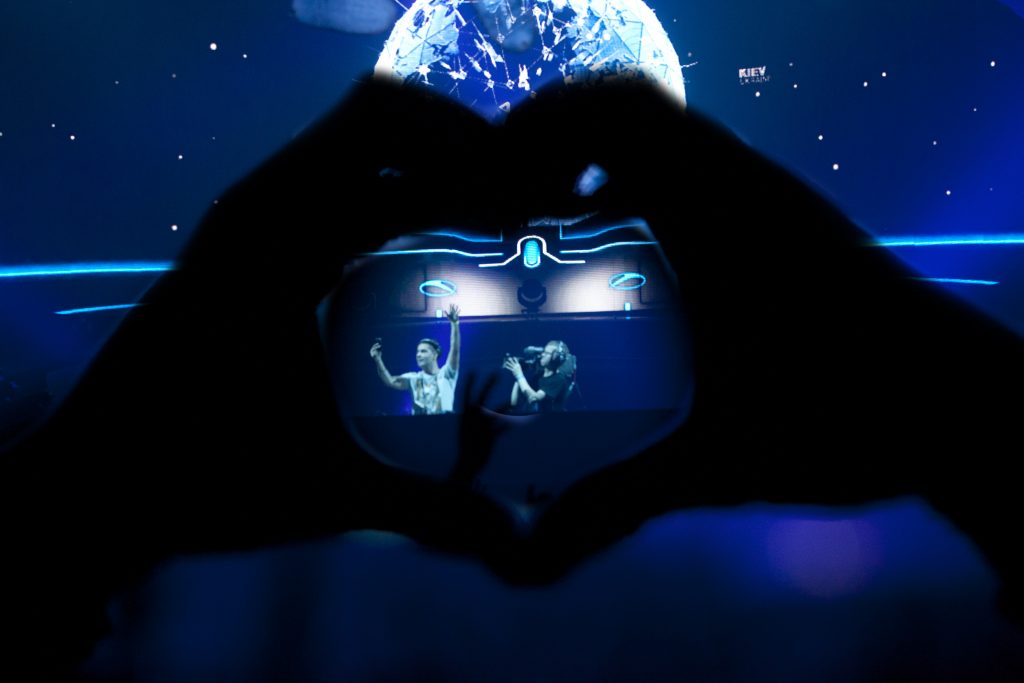 How to add live music solos to your DJ software rig
So, here's what we did in the example video above in case you want to play around with this preset yourself:
Load the attached EDM-jam preset into Gestrument Pro.
Start with this Playlist on Spotify with some pre-matched songs to get you going.
Get BPM sync through AUM linked via Ableton Live or sync manually. We used DJay from Algoriddim, but this should work with most popular DJ software like Traktor, Pioneer, VirtualDJ, Serato, Mixxx, Magix, MixVibes and more.

To go beyond just matching the beat, you first need to identify the Key of the song. Most DJ software tools can identify Key automatically.

Next step for playing cool musical solos that match your song is to use a Scale that match the musical content of the song. We preloaded some matching scales and instruments for convenience, but this is where you should get creative adding your style to the mix. To dig deeper into the functionality of Gestrument Pro, start by checking out this overview tutorial.
Map sliders or cursors in Gestrument Pro as a custom DJ Controller input to DJay via MIDI. In this case we used them to control the gate and echo effects, but obviously you could set this up to match your preferred work-flow.